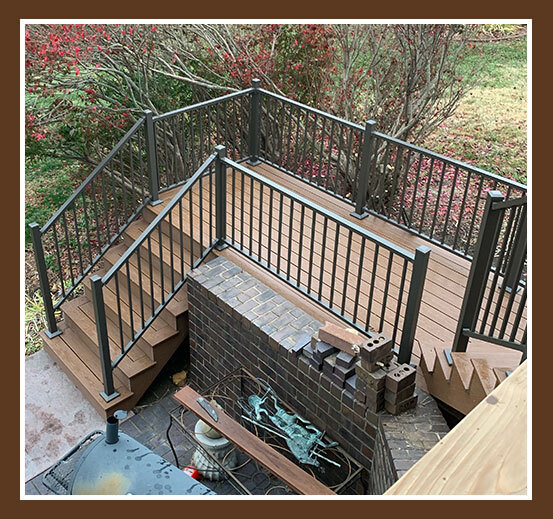 Deck Repair and Installation
Are you tired of stubbing your toe on those uneven, crumbling deck boards? Or perhaps you are weary of removing splinters from your children's toes since they want to run barefoot outside. You may enjoy barbecuing and hosting parties on your backyard deck but are too embarrassed to invite others. It makes sense to renovate your deck and give your house a new appearance. We provide a variety of decking alternatives. We do not utilize low-quality materials like TREX, which is not durable and tarnishes the reputation of composite decking. Different composite decking products are more durable and better for you and your property.
We also construct treated wooden decks, but many customers are investing in a maintenance-free deck for family enjoyment. Knowing how your deck will be constructed from the beginning to the end is crucial because it needs to be built correctly, or if the proper fasteners are not used, the deck will fail, and you will have more severe issues to deal with.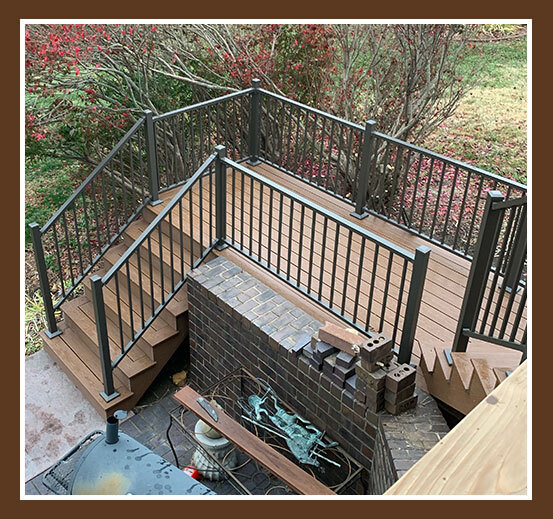 Windows
Are your heating/cooling costs high? Are you wrapping yourself in blankets because your external doors are leaky and drafty, and your windows have lost argon or are broken? Let us assist you in choosing from a variety of windows and doors to make your drafty home more comfortable and energy efficient.
Fence
Are you fed up with your dog escaping due to a hole in your fence or loose or damaged boards? You want a safe location for your children to play in so that you do not have to worry about them playing in the street. We provide various fencing solutions, including cedar wood, vinyl, and rod iron montage fences. We can assist you in selecting the ideal fence for you.
Siding
Does the exterior of your home make you feel down and depressed? Worried about what others may think of you or embarrassed by your wood rot and siding issues? There are several ways we can help you update your siding with better-quality materials; allow us to assist you so that you are not embarrassed by it.